Junior Academy
Intensive and purposeful training for talented, well driven cricketers aged 8-11 years old
Overview
In the early ages of a cricketers development there can be a great varity of experience standard, and individual enjoyment and drive to improve and succeed.  The Junior Academy (JA) encourages the more entusiastic, motivated and hard working young talent to be the very best that they can be.  JA creates an environment that supports their thirst for the game and for individual improvement.
To maintain the appropriate working climate all potential players are assessed in a one-off trial and invited onto the JA programme if he or she shows the required, technical and mental traits.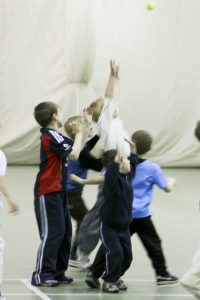 The JA Programme
JA had the benefit of exclusive use of HECCSport during training hours and the programme exposes young cricketers to the importance of the basics and technique, explores the players ability and nouse to play the game itself, and fully prepares them to compete with and against the hard ball.
Sessions are 1 hour and 30 mins and ran by Luke and the HECCSport coaching team.
Age: U8 – U11 years
TRIAL Date: Sunday 10th September  
Time: 16.00-17.00
Term Dates: Sunday 17th September  – 17th December (excluding 29th October)
Time: 16.30-18.00
Please contact us for more info or to book your trial.